Scuba Tank Blast
Dive Travel Insurance Woes? Let Us Hear from You
Still Time to Enter Your Prize Photo
A Spate of Hong Kong Diving Deaths
Snakes Alive at Depth
Underwater Photography Banned in Sharm el Sheikh. Temporarily?
Massive Bleaching Hits Florida Corals
Veteran Shark Diver Valerie Taylorís Advice
Fascinating Free Diving Film No Limit on Netflix
This month in Undercurrent
Why You Should Subscribe to Undercurrent

Scuba Tank Blast. October 19, 2022
An Australian in his 30s was seriously injured and the shop damaged when a scuba tank he was filling exploded at a diving school in Drumcondra, Victoria. In places where it is often common to fill tanks beyond their working pressure, it is customary to fit them with burst disks. But many places have regulations specifying that compressors automatically cut off when a set working pressure is achieved instead. Authorities are looking into the Australian mishap.
Dive Travel Insurance Woes? Let Us Hear from You: October 19, 2022
COVID disrupted dive plans for thousands upon thousands of divers, and many lost lots of money. Weíre still working on a story about travel insurance for divers, and if you have had any insurance problems, we would like to hear about them. Not just with DAN or DiveAssure, but with any insurance carrier. Let us know how your reimbursement went, good or bad. Please tell us your story. Write to BenDDavison@undercurrent.org, not forgetting to add your town and state.
Still Time to Enter Your Prize Photo. October 19, 2022
World Shootout has extended the submission dates for its free-to-enter underwater photography contest to November 1, 2022. With 12 categories of photography and a top prize of a multi-location trip to PNG, they recognize that many photographers didnít travel much due to COVID restrictions and are encouraging more entries. www.worldshootout.org
A Spate of Hong Kong Diving Deaths. October 19, 2022
An experienced Chinese diving instructor has attributed several recent fatalities to a lack of fitness among divers. Jowie To Tsz-ying of Galaxy Diving says, ďPeople should be aware of their health and never dive when unwell. They should go with a buddy or instructor. Do a refresher course with a professional.Ē Sage advice.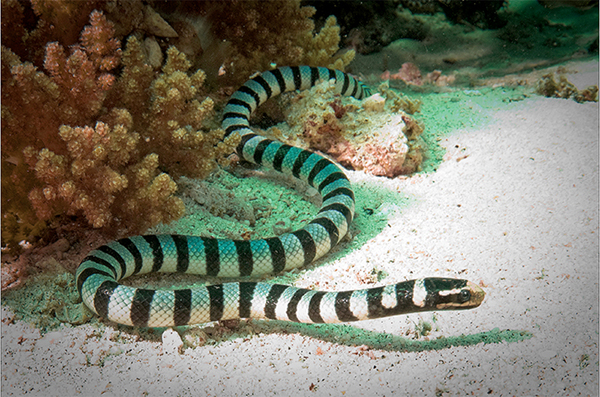 Snakes Alive at Depth. October 19, 2022
Scientists have found that air-breathing sea snakes and sea kraits are living up to 500 feet deep in the oceanís twilight zone. The reptiles, including coral-reef snakes and the yellow-lipped sea krait, mostly live in the reefs of the western Pacific and the Indian Ocean, but their populations have been declining. Scientists said the population on the reefs had declined 90 percent since 2000. How the sea snakes travel back up to the surface to breathe remains a mystery.
Underwater Photography Banned in Sharm el Sheikh. Temporarily? October 19, 2022
Unconnected with Undercurrentís article on rude underwater photographers, we have been reliably informed that Egyptian authorities in Sharm el Sheikh are stopping underwater camera equipment from being taken on dive boats and banning all underwater photography. This appears to be part of the preparations for COP27, the international climate change conference that begins on November 6. The reasoning for the ban is unclear, but itís the sort of thing that happens in police states.
Massive Bleaching Hits Florida Corals. October 19, 2022
Florida reefs are experiencing the first widespread, mass bleaching event in seven years, according to Derek Manzello, coordinator of the National Oceanic and Atmospheric Administrationís Coral Reef Watch. Coral bleaching hasnít just been a persistent problem on the Florida reef tract. Itís also occurred in the Caribbean and Pacific, and scientists have linked it most directly to rising ocean temperatures driven by climate change.
Veteran Shark Diver Valerie Taylorís Advice. October 19, 2022
If a shark attacks you, says the Australian who dominated shark diving for three decades, understand that ďThe pain from a shark bite doesnít kick in for 10 minutes. So stay as calm as you can and wait for the shark to realize it has made a mistake and let go. Donít thrash about. Sharks donít have hands to feel with. They feel with their teeth. When the shark realizes it has made a mistake, it lets go. The biggest problem is a wound. Blood doesnít congeal in water. Get out to a dry place as quickly as possible to prevent bleeding.Ē Good advice; we hope youíll never need it. Sydney Morning Herald
Fascinating Free Diving Film No Limit on Netflix. October 19, 2022
A French-made film, inspired by the tragic fate of world-record free-diver Audrey Mestre, tells the story of a beautiful young and prodigiously talented free diver who strikes up a toxic and destructive romantic relationship with her egotistical diving trainer and guru. The film stars Camille Rowe as Roxana and Sofiane Zermani, who plays Pascal Gautier, loosely based on the Cuban free diver ďPipin.Ē Despite a couple of technical diving errors in the production, it makes gripping viewing.
This month in Undercurrent: October 19, 2022
Aboard the Tiburón Explorer in the Galapagos . . . Your trip reports are the lifeblood of Undercurrent . . . A heated vest is an essential cold water accessory . . . Five dive pros guilty of fraud . . . Caribbean, Palau, Fiji and the Philippines -- readers report . . . Apple Ultra watch with a diving computer app . . . A lack of progress in implementing Conception safety ideas . . . Rude underwater photographers can ruin trips . . . Electronic tagging your checked dive bag . . . Feds target companies involved in the shark fin trade . . . Underwater texting? Itís coming . . . Fishermen versus divers -- it comes to a head in Florida . . . The short-cut mentality in divers -- the road to disaster . . . A dive instructor gets arrested after a fatality . . . A mother and her sons get left at the surface near Fiji . . . and much, much more.
Why You Should Subscribe to Undercurrent: October 19, 2022
It's the whole nine yards. Undercurrent is the Trip Advisor of scuba diving. Our readers contribute to an ever-growing accessible database of dive centers and liveaboards, giving their up-to-date impressions, which include both the good and the bad. On top of that, they get 10 newsletters each year, including articles that mainstream diving media doesn't dare publish. In December, there's the Travelin' Diver's Chapbook, and every month Undercurrent sends out a news-update email, of which this is just an abbreviated sample. I am offering you a seven-month trial subscription for just $19.95. And I'll send you a FREE download of the 40 page e-books Eight Great Liveaboards (and One Disaster) and Eight Great Dive Resorts (and One Dog). If you want your money back at any time during this period, you'll get it, a promise I've kept since we started publishing in 1975. Click Here.
Ben Davison, editor/publisher
BenDDavison@undercurrent.org
-----------------------------------------------------------------------------
Note: Undercurrent is a registered 501(c) (3) not-for-profit organization donating funds to help preserve coral reefs. Our travel writers never announce their purpose, are unknown to the destination, and receive no complimentary services or compensation from the dive operators or resort.
Highlights of Previous Online Updates
*
Here are past Online Update emails sent out . You can sign-up for free to receive these in the future here.
* Sometimes referred to as Upwellings