Your Guide to Diving Costa Rica
Including the Cocos Islands
All of Undercurrent's information on diving Costa Rica, including articles, reader reports, Chapbook sections, ...
Diving Costa Rica Overview
Costa Rica is famous among experienced divers for the big animal action off uninhabited Cocos Island, 340 miles offshore from Punta Arenas. Here are challenging, high-tension dives among hammerheads, mantas, occasional whale sharks, and other awe-inspiring creatures. There is now a fleet of liveaboard vessels that visit. Land-based dive operations find a few big animals. However, they're unpredictable, and the visibility is often so low you'll miss them, yet many divers like the diving. Costa Rica has great tourist destinations, is exceptionally safe.
Costa Rica Seasonal Dive Planner
Our suggestions for the dive season on the Pacific coast (the only decent diving in Costa Rica) may seem odd. The best time to go is the rainy season (May through November), even though runoff can affect the water visibility. The water clarity may be better during the dry season, but the wind blows up enough to make it almost impossible to get out to the best dive sites, which are small islands or rock outcroppings an hour's boat ride from the mainland. Visibility is a crapshoot any time of the year, but even more so during the rainy season. However, even during the wet months, there is a slight chance that offshore site visibility can reach almost 100ft (29m), although less than 40ft (12m) is more common. The best scheduling would probably be May when the wind has died down, and the rain hasn't started yet. Water temperatures run 75- 85°F (24-29°C) year-round.

Cocos Island, 350 miles off Costa Rica's shore, has a rainy season from June through December. Some records show that the sharks are seen more often during this rainy season. Diving is year-round, but some of the boats are pulled out of service from mid-September to October for repairs, indicating that this is probably not the best time to dive Cocos. Also, sharks go deep in an El Niño year, so these years are not a good time to see big creatures, but the following year is usually especially good.

Featured Links from Our Sponsors
Interested in becoming a sponsor?

Reef & Rainforest
is an agency for travelers that like to scuba dive. Let us plan your trip to mingle with hundreds of swirling hammerheads, sharks, & rays of Cocos in Costa Rica.
Diving Costa Rica Reader Reports and Feature Articles
Attention!
Undercurrent Online Member
to view the complete members-only reports and articles.

Some articles that can be fully accessed by the public
have a

button..

Latest Reader Reports from Costa Rica

from the serious divers who read Undercurrent
All 10,000+
Reports
Aggressor Fleet Report in Costa Rica/Cocos Island
"Diving was great, live aboard was a big disappointment"
filed May 16, 2022 by Steven Damsky (Experience: Over 1000 dives, 3 reports, Reviewer )

I have used Aggressor many times, but noticed a real decline in value and quality. And should have gone with Undersea Hunter, except th... ... Read more

---

Sea Hunter Report in Costa Rica/Isla del Cocos
"Cocos Effect: Anything can happen"
filed Dec 1, 2021 by James Smith (Experience: Over 1000 dives)

This was my 6th-7th trip to Cocos. Several trips were on the Argo with the Turtle Iland Resortation Network foks. They conduct trutle a... ... Read more

---

Tamarindo Diving Report in Costa Rica/Guanacaste
"Adequate diving from Tamarindo, Guanacaste Province, Costa Rica"
filed Nov 25, 2021 by A J Underbrink Jr (Experience: 501-1000 dives, 6 reports, Reviewer )

We dove the Catalina Islands off the northern coast of Guanacaste (the Nicoya penninsula). There are several departure destinations, bu... ... Read more

---

Tamarindo Diving Report in Costa Rica/Guanacaste
"Adequate diving from Tamarindo, Guanacaste Province, Costa Rica"
filed Nov 25, 2021 by A J Underbrink Jr (Experience: 501-1000 dives, 6 reports, Reviewer )

We dove the Catalina Islands off the northern coast of Guanacaste (the Nicoya penninsula). There are several departure destinations, bu... ... Read more

---

Sirenas Diving/La Puerta del Sol Hotel Report in Costa Rica/Guanacaste
"The Perfect Covid-Era Diving Escape"
filed Nov 5, 2021 by Sandy Falen (Experience: Over 1000 dives, 27 reports, Sr. Contributor )

I spent six nights in Playa del Coco, and four days diving with Sirenas, in late May. It had been 18 months since I'd been in the wate... ... Read more

---
Complete Articles Available to Undercurrent Online Members; Some Publicly Available as Indicated

Diving Costa Rica Articles - Liveaboards

Fiji, Indonesia, French Polynesia, Molokai, we're diving the world once again, 7/22
Costa Rica Blue, 4/19
The Cocos-Galapagos Swimway for Turtles and Sharks, 2/19

Available to the Public
Shorter Dive Times at Cocos Island?, 10/18
Okeanos Aggressor II, Caño Island, Costa Rica, well, it's sure not Cocos Island, 7/18
More Tiger Trouble in Cocos, getting to grips with a troublesome shark, 6/18
Solutions for Rescue When Lost at Sea, they are not as simple as you might presume, 4/18
If Attacked, You're Not Just a Shark Attack Statistic!, 3/18
Catastrophe at Cocos Island, Costa Rica, a diver is killed in a tiger shark attack, 1/18
Okeanos Aggressor II, Cocos Island, Costa Rica, hammerhead heaven, but not for the faint of heart, 10/17
Belize, Utila, Palau, Komodo, Bonaire, Caribbean whalesharks, missing hammerheads, 6/17
Goodbye Undersea Hunter, Hello Nautilus Undersea, 8/16
Bahamas, French Polynesia, St. Vincent, and two great places for underwater photo classes, 2/16
What's Going on with the Aggressor Fleet?, $500 vouchers may not be enough to quiet complaints, 8/15
Little Cayman, Cocos, Palau, PNG . . ., great liveaboard picks, and a sailfish slaughter in Guam, 6/15
A Bad Night on the Wind Dancer, divers and crew endangered as reef rips open hull, 6/15
Sea Hunter, Cocos Island, Costa Rica, squadrons of sharks, one bent diver, 4/14
Tax-Deductible Cocos Dive Trips, and Others Around the World, 4/14
Costa Rica's Shark Finning: Is the Government in Cahoots?, 11/12
Thailand, Cocos, Hawaii, Maldives..., Thai tech dives, an easy wreck dive and El Niño's ups and downs, 8/10
Thumbs Up, 10/09
MV Sea Hunter, Cocos and Malpelo Islands, bad weather, strong currents and low viz make sharks harder to spot, 9/09
Anatomy of a Dive Lawsuit, the family of a dead diver sues the Aggressor Fleet, 9/09
The Shark Hunt Continues at Cocos Island, poachers hack off the fins, rangers lack resources to stop them, 3/09
Malpelo and Cocos Islands, East Pacific, where the wild things are, 1/04
More Boats, 5/98
Okeanos Aggressor at Cocos I., 4/94

Diving Costa Rica Articles - Land Based


Available to the Public
Dominica, Fiji, Belize, Costa Rica, Florida, big animals, no head counts, free flowing regulators, 7/17
$740 for a "Life Experience" (and T-Shirts), 8/14
Costa Rica, Montserrat, St. Eustatius . . ., hidden gems, bad air and the jerk of the month, 7/14
Seeking More Exotic Diving?, how about Russia, the Sardine Run, or an underwater cemetery?, 10/13
Turks & Caicos, Grand Cayman, Costa Rica, plus advice about Mabul diving and your passport pages, 10/11
Thumbs Down, Ocotal Beach Resort, 6/03
Diving From Costa Rica's Mainland, hit or miss magic on the Bat and Catalina Islands, 10/99
La Paloma, Costa Rica, 4/96
Costa Rica Sections from Our Travelin' Diver's Chapbooks
Reader Reports filed for that year
Editor's Book Picks for Scuba Diving Costa Rica
Including the Cocos Islands
The books below are my favorites about diving in this part of the world All books are available at a significant discount from Amazon.com; just follow the links. -- BD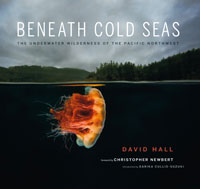 Beneath Cold Seas: The Underwater Wilderness of the Pacific Northwest
by David Hall
It's hard enough to take a first-rate photo of reef life in the best of conditions. Try doing it in murky, bone-numbingly cold water while wearing a dry suit with 40-plus pounds of weights around your waist, and thick, insulating gloves that make it hard to use the camera controls. That's what David Hall had to endure while photographing in Canadian waters, but those physical disadvantages make Beneath Cold Seas all the more amazing.
Hall's book successfully disputes the belief that cold-water reefs are drab and dismal. He has regularly photographed the world's most beautiful dive spots for major magazines from National Geographic to Time. While Hall's shots are taken entirely at Browning Passage in British Columbia, the reef life he shoots resides along the Pacific Coast, from Northern California up to Alaska, and they are as diverse and spectacular as any creature in Raja Ampat or Fiji.
Click here to buy it at Amazon via our website -- our profits go to save the reefs.
---

Reef Fish Identification: Baja to Panama
by Paul Humann and Ned Deloach
The latest edition in the popular Paul Humann series of marine life books. The most comprehensive field guide ever compiled for identifying reef fishes from the Gulf of California to the Pacific coast of Panama, including offshore islands. More than 500 photographs of 400 species taken in their natural habitat. The book is dedicated to Baja Legend Alex Kerstitch and includes several of his drawings and photographs. The concise text accompanying each species portrait includes the fish's common, scientific and family names, size range, description, visually distinctive features, preferred habitat, typical behavior, depth range, and geographical distribution.
Click here to buy it at Amazon.
---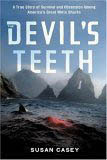 The Devil's Teeth: a true story of Obsession and Survival among America's Great White Sharks:
by Susan Casey
Perhaps the greatest gathering of great white sharks in the world is at the Farallon islands, 26 miles from San Francisco. Researchers have tracked and studied them for years and at least one diver still collects sea urchins in the midst of their gatherings. Journalist Susan Casey lived on these barren islands to write a fascinating, awe-struck account of the sharks, their amazing behavior, their killing strategies, their long distance travels, and life with the researchers. Click on this Undercurrent link to purchase the 304-page, hardbound, The Devil's Teeth at Amazon.com's best price, and all our proceeds will go to coral reef conservation.
---

An American Underwater Odyssey: 50 Dives in 50 States
: by Charles Ballinger.
Underwater Odyssey is the story of a scuba diving safari to every state in America. Tired of touring coral reefs, the author embarks on a year-long quest to discover the incredible assortment of adventure diving found in our nation's backyard. His dogged determination to follow his dreams and explore everything from flooded missile sites to abandoned mines should be an inspiration for any diver. Underwater Odyssey transcends the limits of a dive guide to reveal the broader adventure that diving provides.
Click here to buy it at Amazon.
---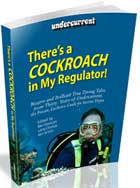 There's a Cockroach in My Regulator
by Undercurrent
The Best of Undercurrent: Bizarre and Brilliant True Diving Tales from Thirty Years of Undercurrent.

Shipping now is our brand new, 240-page book filled with the best of the unusual, the entertaining, and the jaw dropping stories Undercurrent has published. They're true, often unbelievable, and always fascinating. We're offering it to you now for the special price of just $14.95.

Click here to order.
---
You might find some other books of interest in our Editor's Book Picks section.