Special Summer Deal for Diving in "The World's Aquarium"
We Edit Out the Malarkey
Revenge of the Polynesian Gods?
What You're Missing in Undercurrent
Aqua Safari and Living Underwater, Cozumel
Help Get Amos: The Movie to Theaters
Download This Photo Magazine Free
Coming Up in Undercurrent
Like A Pub Crawl, but with Diving
Diver Finds Some Skeletons "Just Chillin'."

Special Summer Deal for Diving in "The World's Aquarium" June 15, 2015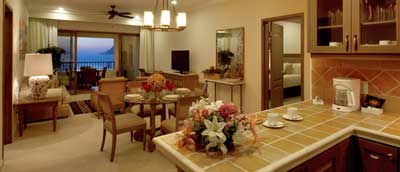 As we wrote in our February 2013 review about Loreto, Baja California, billionaire Carlos Slim loves to anchor his big yacht there for the peace, quiet, and masses of dolphins and sea lions in the protected marine preserve. But you donít have to be as rich as Carlos to enjoy the excellent diving there. Villa del Palmar Beach & Spa Resort is offering a special deal to Undercurrent readers Ė its Diverís Paradise package offers five nights in a deluxe ocean view studio with two days of diving (boxed lunch, six people maximum on the boat), and a spa treatment for $264 per day. For more information, visit their website or call them at 800 790 4187 and reference promo code "DPEP15", or consult their offer on our Special Offers page. Loreto is around two hours by air from Los Angeles.
We Edit Out the Malarkey June 15, 2015
Yes, the Internet is free, so why subscribe to our publication? While there is a lot of info on those websites, our info is filtered and vetted with 40 years of experience behind it. You won't find opinions from amateurs with biases, posts by people with just three dives under their belt reviewing destinations for experienced divers, nor any ax grinding. I edit out the malarkey. We accept no favors or advertising, so we can tell the unvarnished truth about the dive industry, without fear of alienating any advertisers. All our revenue comes from our subscribers - so our readers are the only people we need to account to. That means we have to provide you with accurate, insightful, and useful information, or else we won't stay in business. Keep us going. Become a subscriber to Undercurrent and skip the malarkey.Your satisfaction guaranteed or your money back. Subscribe now here.
Revenge of the Polynesian Gods? June 15, 2015
In last month's newsletter, we gave a heads-up for the June sinking of 15 concrete Easter Island-style statues off Deerfield Beach, FL to create the Rapa Nui reef. Good intentions came to a disastrous end, however when the top-heavy barge carrying them flipped over and landed atop the statues ( see the sad video ). When asked if she thought the Polynesian gods depicted in the sculptures played a role, Rapa Nui benefactor Margaret Blume said, "I don't think they're angry. I think they are just giving us a teachable moment." The artist who raised $500,000 to fund the art installation said he won't give up - he plans to raise more money to create new heads and add them to what's now, unfortunately, a pile of wreckage, 50 feet deep.
What You're Missing in Undercurrent June 15, 2015
Could this diver's death in the Maldives have been prevented? . . . the facts and myths of dehydration and diving . . . liveaboard picks for Cocos, Truk, Papua New Guinea and Indonesia . . .the brutal murder of Stuart Cove's dock manager in the Bahamas. . . the rarest dive watch, and the price it sold for at Christie's . . . underwater photographers: pity the pro, or pat the amateur on the back? . . . a bad night on the Wind Dancer at Cocos Island . . . and much more.
Aqua Safari and Living Underwater, Cozumel June 15, 2015
We get many reader queries about what Cozumel is like as a dive destination, so I decided to run two stories with contrasting views about two different dive operators. They can be helpful for divers who've never been there, and for those who have, perhaps our writers will offer you new options. Read our travel review for free at Undercurrent.
Help Get Amos: The Movie to Theaters June 15, 2015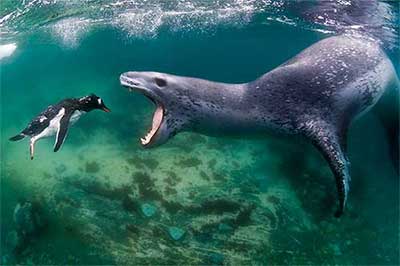 Amos Nachoum, a great guy and award-winning photographer of big-animal behavior, is the subject of a documentary about him and his work. To complete the film (the final shoot is to be Amos filming polar bears in the Canadian Arctic), the producers have a crowdfunding campaign on Indiegogo, seeking $30,000 funding, and if you participate, you'll receive great perks. A $25 donation will let you download the film free when it is finished, $1,000 will let you attend the film premiere, $50,000 will let you attend the Arctic expedition and get you credit as executive producer. All donations are tax-deductible. Deadline is June 20, so contribute now.
Download This Photo Magazine Free June 15, 2015
Speaking of gorgeous photography, the Pacific Northwest Underwater Photographic Society produces a great, full-color magazine, PNW Diver, every two months and lets anyone download it free. The May/June issue is now online and features photo portfolios of Pacific sponges and the sinking of the HCMS Annapolis in British Columbia's Halkett Bay. Download it and past issues at http://www.pnwdiver.com .
Coming Up in Undercurrent June 15, 2015
John Bantin explains how you can get the most from a GoPro underwater . . . part II about why amateur divers entering photo contests need to know more about the changing state of professional underwater photography. . . the case of injuries suffered by father and son that led to the biggest settlement for a dive-related lawsuit on record . . . how to breathe better underwater so that you can "sip" more air. . and much more.
Like A Pub Crawl, but with Diving June 15, 2015
From August 20-23, Florida Keys dive shops are sponsoring a "reef crawl" for divers, snorkelers, kayakers, and stand-up paddlers to explore the reefs from Key Largo to Islamorada. According to the Reef Crawl website, "It's just like a Pub Crawl, but instead of going from pub to pub, Reef Crawlers go reef to reef, exploring the reefs, wrecks, and mangroves of Florida's Upper Keys." Crawlers can also sign up for seminars and specific dives covering fish ID, coral restoration and more. Registration starts at $79, and a portion of each fee goes to help local reef conservation efforts.
Diver Finds Some Skeletons "Just Chillin'." June 15, 2015
A diver at Colorado's Cienaga Springs had quite the scare last month when he discovered what he thought were skeletal human remains at the bottom of the river. He phoned the sheriff's office, and they sent a diver to inspect. What he found: an underwater party with two fake skeletons sitting in lawn chairs. They had been posed to look as though they were simply chillin' in the riverbed, complete with sunglasses and comfy chairs. One skeleton held an algae-covered sign, with only the date "8-16-2014" visible. Instead of reporting the skeletons, the startled diver should have just chilled along with them.
Ben Davison, editor/publisher
Contact Ben
-----------------------------------------------------------------------------
Note: Undercurrent is a registered 501(c) (3) not-for-profit organization donating funds to help preserve coral reefs. Our travel writers never announce their purpose, are unknown to the destination, and receive no complimentary services or compensation from the dive operators or resort.
I want to get the full story! Tell me how I can become an Undercurrent Online Member and get online access to the complete articles from current and back issues of Undercurrent as well as thousands of first hand reports on dive operations worldwide

Highlights of Previous Online Updates
*
Here are past Online Update emails sent out . You can sign-up for free to receive these in the future here.
* Sometimes referred to as Upwellings