Make a Holiday Gift to Save our Reefs and Fish
Books for the Holidays
World Without Fish
Give Yourself the Gift of Undercurrent
How Do You Feel about Smoking in Between Dives?
A Wetsuit for Closer Encounters
The Fins Sharks Like Best
A Five-Star Hotel Chain Takes Shark-Fin Soup off Its Menu
Diver Breaks World Record
Don't Miss Out on Great Articles in January

Make a Holiday Gift to Save our Reefs and Fish: December 19, 2011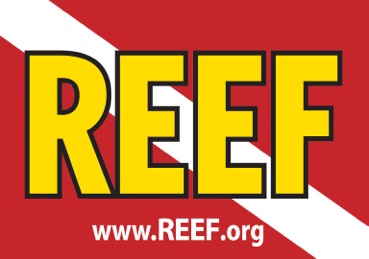 REEF, the Reef Environmental Education Foundation, is a leading dive organization working effectively and efficiently to save the world we divers love. This holiday season, please consider a contribution to protect and conserve our marine ecosystems by donating to REEF. Your tax-deductible gift will support a scientifically valuable database of more than 154,000 marine fish surveys, grouper protections, lionfish invasion control, marine life education, and much more. In appreciation of generous contributions, you'll receive a limited edition signed print by renowned photographer Paul Humann, one of the founders of Reef who has contributed endlessly to its work. If we divers don't support the work of organizations dear to our hearts, who will?
PS: If you want to learn more about REEF before you donate, go to www.REEF.org, but please, don't forget to provide your support. Thanks
Books for the Holidays: December 19, 2011
For that last-minute gift for a diver, go to Undercurrent and click on "Books". You'll get a list of great dive books you can give to your buddy, including any of Paul Humann's top-of-the-line fish, critter and coral ID books. And don't forget "There's a Cockroach in my Regulator," chock full of weird and bizarre stories just for divers. You'll also be giving another gift: All our profits go toward preserving the reefs.
World Without Fish: December 19, 2011
A good book to turn the kids you know into divers and marine conservationists. Mark Kurlansky, author of "Cod: A Biography of the Fish That Changed the World," offers this new book for kids ages 11 and up, about what's happening to fish and the oceans, and what, armed with knowledge, they can do about it. "World Without Fish" is a full-color graphic novel that connects all the dots, from evolution and economics to climate and culture, so that kids can understand why the common fish we eat are disappearing, why bottom-dragging fishing nets are turning the ocean floor into a desert, and the domino effect this could have when they're adults. It also tells kids exactly what they can do: Find out where those fish sticks come from, tell your parents what's good to buy, ask the waiter if the fish on the menu is line-caught, and never eat endangered fish like bluefin tuna. It's a "Silent Spring" for a new generation. Buy it at Amazon via our website, and our profits go to protect reefs for future generations.
Give Yourself the Gift of Undercurrent: December 19, 2011
Celebrate the new year by signing up to support Undercurrent with a monthly or annual subscription. Besides 11 issues a year, you'll get our brand-spankin' new 2012 Travelin' Diver's Chapbook, and preferred-subscriber e-mails monthly with reports on the latest in dive gear and exclusive discounts on dive travel (we're offering a special deal this month to subscribers for a May trip aboard the M/V Turks & Caicos Explorer). My personal guarantee: All your money back, no questions asked, if you're not satisfied. Annual memberships are $39.95, monthly subscriptions are $4.95. Sign up here.
How Do You Feel about Smoking in Between Dives?: December 19, 2011
Diving requires good lungs, so obviously it and smoking don't mix, yet cancer sticks are common for overseas dive crews (Indonesians smoke like crazy) and overseas divers (yes, we're talking about Europeans). How do you feel about people smoking on your liveaboard or on your day boat? Has it caused trouble, even affected your diving? If you complained to the smokers or the management, what happened? Are designated spots acceptable or should there be a total ban? Send us your stories, comments and opinions. We're working on a story, so whether you smoke or not, let us know your thoughts about smoking and diving on dive boats. E-mail PublisherBenD@undercurrent.org
A Wetsuit for Closer Encounters: December 19, 2011
Want to get nearer the marine life? A New Zealand company says it has developed a "stealth wetsuit" for divers to do so. FOB Direct says it has created a carbon fabric called the Hecs Stealthscreen. The fabric supposedly conceals the faint electric signals emitted by humans and detected by underwater creatures. It has been incorporated into wetsuits made by Xcel, and will debut at the DEMA trade show currently going on in Florida. We're as skeptical about it as we are about the shark-repelling magnets we wrote about last month, but the Pelagic Shark Research Foundation has endorsed the wetsuits, stating they've allowed their researchers to get closer to sharks. The wetsuits are scheduled to go on sale in February for $600.
The Fins Sharks Like Best: December 19, 2011
Why did a dusky shark fatally bite an American diver during a baited shark dive in South Africa last summer? The dive operator thinks the shark was attracted to his fins. Read our November article about the fins, and what shark experts like Jim Abernethy and Ralph Collier have to say about the matter. It's available for free to read at Undercurrent.
A Five-Star Hotel Chain Takes Shark-Fin Soup off Its Menu: December 19, 2011
Kudos to the ritzy Peninsula Hotels chain, which announced it will stop serving shark fin on January 1 at all of its eight hotels globally, including three in Shanghai, Beijing and Hong Kong. Other major Hong Kong hotels said they were reviewing their policies, but few appear ready to drop shark fin soup from the menu entirely. Four Seasons Hotel spokeswoman Claire Blackshaw told Agence France Presse that shark fin had been removed from the menu but was still available on request. "We are a popular venue for weddings, so it gets requested quite a lot." The Conrad Hilton, the Nikko and Regal Hongkong hotels have similar policies, with some offering a choice of menus with and without shark-fin dishes. Keep the pressure on - Stop Shark Finning keeps an updated list of all the petitions currently out there to ban shark finning worldwide.
Diver Breaks World Record: December 19, 2011
Allen Sherrod of Groveland, FL, broke the world record for the longest saltwater dive by almost five minutes after spending two days under turbulent seas. He dove in near Lauderdale-by-the-Sea on December 1 when the sea was flat, but that swiftly changed and conditions deteriorated. Sherrod, 45, spent much of his time kneeling on the sea floor to stabilize himself and prevent seasickness. He also clung onto an artificial reef about 250 yards offshore, as strong currents whipped him around and caused bruised ribs as well. Throughout the night, his team hauled air tanks to replenish Sherrod's supply every two hours, but the current was so rough that it dragged some of them along distance away.
Don't Miss Out on Great Articles in January: December 19, 2011
Sign up for an Undercurrent subscription and you'll be able to read all the great articles we have lined up for next month, including: diving at Bora Bora and Rangiroa for all budgets . . . why you need trip insurance for your next dive vacation . . .how resorts in Lembeh Strait are making underwater photographers better divers . . .what was hot and what flopped at the big DEMA trade show . . .the importance of why ScubaPro caved and now allows its products to be sold online . . .how you can truly give back to a good cause on your next dive trip . . . why a fast-food meal before a dive could help reduce DCS . . .and much, much more.
Ben Davison, editor/publisher
Contact Ben
-----------------------------------------------------------------------------
Note: Undercurrent is a registered 501(c) (3) not-for-profit organization donating funds to help preserve coral reefs. Our travel writers never announce their purpose, are unknown to the destination, and receive no complimentary services or compensation from the dive operators or resort.
I want to get the full story! Tell me how I can become an Undercurrent Online Member and get online access to the complete articles from current and back issues of Undercurrent as well as thousands of first hand reports on dive operations worldwide

Highlights of Previous Online Updates
*
Here are past Online Update emails sent out . You can sign-up for free to receive these in the future here.
* Sometimes referred to as Upwellings