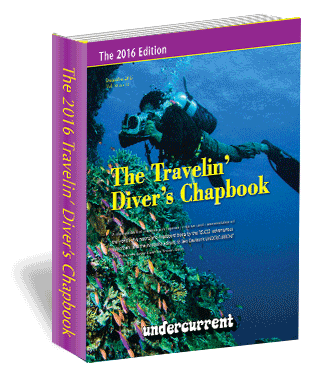 The 2016 Chapbook -- all 699 pages of it -- contains almost 700 reports filed during the past year by Undercurrent subscribers on resorts and liveaboards worldwide.
We have recently made arrangements with a reliable print-on-demand dealer to offer you a printed copy of this Chapbook discounted 30% off the regular $29.95 -- only $20.97 plus S&H. It has all report details therein -- from reporter's diving experience to water temperature to ratings of the operation, the marine life, the resort/liveaboard, .....
To order your copy directly from them, just fill in the short form below and we'll tell you where to order.

---
Note: this Chapbook does NOT contains reports filed after Nov, 2015