Scuba Diving General Travel
Diving General Travel articles, reviews, and reports from Undercurrent
Diving General Travel Feature Articles and Reader Reports
For Undercurrent Online Members
General Travel Dive Reviews

from our Instant Reader Reports
Dive Operation
Resort Name
Area
Reporter
Dive Date
Indies Trader Review
Westwind
Bikini Atoll - Marshall Island
Stephen D Pahl
2012/11
Pico Sport Review
Jeiroes Do Mar
Pico Island, Azores
DAVID SHEM-TOV
2012/09
Rainbow Divers Review
[same]
Nha Trang, Vietnam
Elizabeth Crapo
2012/03
The Dive Shop, Sihanoukville Review
[same]
Cambodia
Elizabeth Crapo
2012/03
Issa Diving Centre Review
[same]
Vis, Croatia
Stephen Elves
2010/04
All Reader Reports on Scuba Diving General Travel


If you want to display reports only from one dive resort or liveaboard here,
select it using the menu below

Want to see several reports of your choosing all together?
Create your own collection of reports, choosing only ones you wan with our Mini Chapbook facility.
Choose years, land-based or liveaboards, which dive ops, where diving, ... You can view this online, download it or print it.

Diving Reports On All Dive Destinations | Submit a Reader Report

All Availble to Undercurrent Online Members; Some Publicly Available as Indicated

Diving General Travel Articles - Land Based

What to Tip on Your Next Dive Trip: Part I , and the myriad of factors that determine the amount, 5/13
Flying to Micronesia? Options to Avoid United, 4/13
Five Websites That Makes Dive Travel Easier, 4/13
Maiden Dive Boat Trips: Another Liveaboard Owner's Point of View, 1/13
Maiden Voyage on a New Dive Boat? Forget It, especially if you want Nitrox and air conditioning, 10/12
Is a Caribbean Cruise for Serious Divers? , 9/12
More Etiquette from the Scuba Snobs, additional rules for you to dive by, 9/12
Fiji Airlines' Abysmal Service, 7/12
Taking Kids on Your Next Dive Trip , where to take them, how to keep them entertained, 5/12
Kid-Friendly Dive Resorts, 5/12
Blissed Out or Hotwired?, how the Internet screws up dive vacations, 5/12
What to Do with Smoking Divers, do they have a right to light up on a liveaboard?, 4/12
Why You Should Skip Trip Insurance , 4/12
How Divers Can Give Back: Part II, more ways to make your dive trips count, 4/12
A Trip Insurance Update, 3/12
Flying After Diving: A Threat Worse than the Bends , 3/12
When Crew Disrespects Your Gear, what to do when your equipment gets broken or lost, 3/12
How Divers Can Give Back: Part I, and your dive trip may be tax deductible, 2/12
Bonaire, Caymans, China. . ., a dangerous Baja dive shop, and what, no octopus for your buddy?, 1/12
Insurance for Your Next Dive Trip , why you probably shouldn't leave home without it, 1/12
The Nautilus Lifeline Finally Ships, and how a little openness can prevent PR headaches, 11/11
Scuba Snobs' Guide to Dive Etiquette, the formerly unspoken rules for good divers to live by, 11/11
A Tale of Three Fees, 10/11
Turks & Caicos, Grand Cayman, Costa Rica, plus advice about Mabul diving and your passport pages, 10/11
I Can See Clearly Now ... Underwater , contacts, lens inserts, prescription mask or magnifying glass?, 9/11
Want Lower Baggage Fees? Book Through a U.S. Dive Travel Agency, 9/11
The Trials and Tribulations of Dive Travel, and a couple sweet Bonaire B&B's, 8/11
Litigation: The Dive Industry's Biggest Threat?, viewpoints by a British dive gear maker and an American lawyer, 7/11
Is it Time for an American Recreational Scuba Divers Association?, 6/11
"Taxes," "Fees" and Just Plain Bribes Divers Face, smile, negotiate, and pony up, 6/11
Breathing From Liquid: Is Diving's Holy Grail Here?, 6/11
In Case a Stingray City Denizen Bites off Your Hand, 5/11
Cocos, Fiji, Roatan, Yucatan, and why you shouldn't rely solely on travel agents, 5/11
Traveling Divers Should Consider "Global Entry", 5/11
Beating Baggage Fees for Dive Gear, Indo-Pacific dive trips are the worst –- but you can lower costs, 5/11
Cure Jet Lag Without Drugs, 4/11
The Divemaster's Take on Tipping, 4/11
In Search of Undiscovered Diving, Panama, no; Mozambique, yes, 11/10
Saipan, Statia, Lake Malawi, Key Largo..., reports from the back of beyond from "undercover" readers, 7/10
Little Cayman, Maui, Grenadines…, overlooked, misunderstood dive sites worth mentioning, 6/10
How A Diver Stumped Airport Security, 5/10
Do You Think Local Diving is Boring?, then here's how to change it, 5/10
Local Dive Highlights: Graveyards, Shark Teeth, Bowling Alleys, 5/10
Bonaire, Orlando, Mexico..., dive sites with wild conditions, big fish and Disney World tourists, 3/10
Two Other Takes on Protesting a Dive Release, 1/10
$350 to Fly with a Pony Bottle?, 1/10
Lying About Your Health Could Be Lethal, our medical expert tells you why you shouldn't fib to dive shops, 1/10
Taking Your Cell Phone Diving: Dumb Idea or Good Safety Tool? , 1/10
Skip the Travel Vest, Just Wear Your BCD , 1/10
Reader Advice for Not Getting Lost at Sea, 1/10
A Smart Way to Beat Airline Carry-on Restrictions , 10/09
Why Nitrox Costs So Much, and why you never get it free, 10/09
Is It Worth Protesting a Dive Release You Don't Like?, 9/09
Caribbean, Hawaii, Indonesia, Red Sea…, hidden travel charges, Hawaiian fish, and a good Caribbean site, 8/09
Is That Overseas Dive Destination Safe to Visit? , 8/09
Divers, You're Not Using Enough Sunscreen, 7/09
Go Where No Diver Has Gone Before, try diving from a kayak, 7/09
Passport Tips for Traveling Divers, 7/09
Why You Need Trip Insurance Now, dive companies closing, job layoffs, flu pandemics - - what's next?, 6/09
"This Industry Isn't Run By Divers Anymore", reader feedback from sport divers and industry professionals, 5/09
Organizing a Group Dive Trip: Part II, handling group discounts, deposits and important details, 5/09
Extra Costs on Your Next Dive Trip: Part II, missed dives, tips and fuel surcharges, 4/09
Creating One Big Happy Group Dive Trip, 4/09
Thinking About a Dive Trip?, a few money-saving updates, 3/09
Cabo, Cozumel, Dominica, Naples , Some good finds, but what's with the bad customer service?, 2/09

Available to the Public
Downward Dogs Can Improve Your Diving, 10/08
Bahamas, B.V.I., Ontario, Roatan…, the good, bad and ugly in dive resorts, boats and service, 10/08
When There's Not Enough Divers, what dive operators do about it, for better or for worse, 10/08
Drinking and Diving: How Much Alcohol Is Too Much?, 10/08
How Divers Will Never Be Lost Again, new personal GPS device still working out the kinks, 10/08
A Second Look at Dive Boat Engine Exhaust, 9/08
Divers, Sign Your Life Away: Part II, warning: this release may be harmful to your lawsuit's health, 9/08
Can You Make Any Changes to a Dive Release?, 9/08
A Few Good Deals For Divers, all-inclusive dive weeks starting at $660, 8/08
Introducing Our New Online Divers Forum, 8/08
Divers, Sign Your Life Away: Part I, warning: this release may be harmful to your lawsuit's health, 8/08
Are Your Dive Photos Worthy of a Book?, this diver thought so -- and published his own, 8/08
Three Caribbean Hubs That Leave Your Dive Bags Behind, 7/08
The Last Word on Dive Tipping, rules for American divers maybe even I can observe, 7/08
Tipping on Dive Trips: Part II, how tips tie into the global economy, 6/08
What Happens If You Miss the Boat?, 6/08
The Frequent-Flyer Diver, 5/08
Proper Liveaboard Hygiene, 5/08
Tipping on Dive Trips: Part I, how much do you tip, and to whom?, 5/08
Dealing with "Difficult" Divers, a former liveaboard captain's perspective on customer service, 4/08
Oh, Did We Mention the Fuel Surcharge?, and can divers do anything about it, even if they paid in full?, 4/08
New Travel Rules for Dive Gear Batteries, 2/08
A Major Risk: When the Dive Operator Doesn't Take Plastic, 2/08
Readers' Diving Tips, 2/08
Diver Car-Rental Scam in Cozumel, 1/08
Diving, The Rich Person's Sport, a stroll through the DEMA convention, 1/08
Belize, Palau, South Carolina and More, dive operator charges 50% cancellation for bad weather, 10/07
The Skinny on No-See-Ums, avoid being bugged by their bites, 9/07
Is the Travel Info You Need Online?, some dive resorts don't list all your costs on their Web sites, 8/07
Safety Concerns on Liveaboard Boats, 8/07
When You Decide To Go It Alone, trip tips for divers traveling solo, 7/07
South Pacific, South Caicos, Sudan, Utila, the good, the bad, the bargains and the overpriced, 6/07
The Costs of Dive Shop Travel, 5/07
Bonaire, California, Fiji, New Liveaboards, where to stay, what to avoid, 4/07
The Hidden Costs of Dive Travel, 4/07
Multiple Flights after Diving, 3/07
The Joy of Freediving, for scuba veterans seeking a new thrill, 3/07
You've Come a Long Way, Nitrox, what the latest stats show, 3/07
Infection Warning, 2/07
Kids Sea Camp, Curacao, good for parents and grandparents, too, 2/07
Cuba, Bonaire, Belize... , and a clever thief in Curacao, 1/07
How to Go Diving with Nondiving Kids, 8/06
Diving the World, 8/06
Fine New Destinations, And slipping old popular destinations, 7/06
Kiribati, Yeah; Kri, Nay, important updates for dive travelers, 5/06
Scuba Coiba, Santa Catalina, Panama, still unspoiled ... for now, 3/06
Passport Puzzles, 8/05
Taking a Caribbean Cruise on a Ship of Thousands?, tips on getting good diving in any port, 7/05
Do a Little Touring Too, 3/04
New Dive Destinations, Part II, from our fearless subscribers, 8/03
New Dive Destinations, from our fearless subscribers, 7/03
Skinny Dipping Scuba, 6/03
The Scubascam Lingers On, 6/03
Essential Dive Books, 5/03
Those New Baggage Requirements, how to protect your gear and your film, 3/03
The Reality of Dive Travel, 3/03
Another Packing Peril, 3/03
Travel Safety in the Age of Terrorism, Bali? The Red Sea? The Philippines?, 2/03
New Dive Possibilities, New Ripoffs, alerts from our readers, 8/02
Can't Pay with Plastic?, tell them to "use it or lose it", 7/02
Dripping Ceilings, Peanut Allergies, an Honest Man, what our readers have to say, 5/02
Diver Dies from Blood Clot During Flight, 4/02
Picking Up the Pieces: The Misadventures of Tropical Adventure s, 3/02
Readers Lose Money with Scubacan, do we have a scuba scam here ?, 2/02
Dive Trip Tipping Nearly Universal, -- but there 's disagreement on the amounts and recipients, 1/02
Divers Left Floating As Agencies Go Bankrupt, travel insurance no longer helps, 1/02
Travel Insurance in a Time of Terrorism, 10/01
Dive Travel in These Turbulent Times, random thoughts as we go to press, 10/01
The Best 2002 Live-Aboard Cruise, 9/01
When A Travel Agent Sticks To "Its Rules", "standard" business practice is lousy business practice, 8/01
Thumbs Down:, 7/01
Boiling Seas, Bleached Coral, and Butt Cut Short s, tips for the live-aboard lifestyle, 6/01
Marine Parks, Arrogant Management, Seven-Mile Beach, Important updates in land-based operations, 4/01
Made a deposit then stayed home?, ... and the resort kept your money?, 2/01
The travel agent/wholesaler link, 2/01
Asia On The Cheap, 10/00
When Your Guide Is Asleep At The Wheel, bum trips from our reader's logs, 9/00
Live-Aboard Lowdown, readers report on new craft, small ops, and boats that save a buck, 8/00
Publisher's Picks & Pans, hot spots and new spots, 7/00
Frequent Flier Finesse, airline mile strategies that pay off, 6/00
Phony Ad Wrecks Vacation, 2/00
Local Chamber Fees, who collects them? and do they help?, 10/99
The Trouble with Going to Bonaire and Curaçao, getting there is the hardest part, 7/99
Travel Updates, 6/99
Editor's Picks and Nixes, the good, the bad, and the ugly, 5/99
Boot Camp for Divers, Learning Cavern Diving in Florida, 5/99
Caribbean Hurricane Planning, 3/99
Editor's Travel Notes, 3/99
Editor's Notes, on DEMA, travel, and trouble, 2/99
Picks and Nixes of '98, a preview of the 1999 Chapbook, 10/98
Hidden Costs of Travel, whopping unexpected taxes, 8/98
Travelin' Diver's Update, You don't always get what you want, 7/98
Airlines Graded, 9/97
Melatonin: A Cure for Jet Lag?, 4/97
Tipping the Boat, How to reward friends and make enemies, 4/97
The Price of Solitude, Do you have to share quarters?, 4/97
Dive Gear Carry-Ons, 10/95
Sea Safaris' Problems, 4/95
DEMA Travel, 3/95
Dive Travel Specialists, 10/94

Diving General Travel Articles - Liveaboards

Curacao, Fiji, Papua, Maui . . ., dive sites where you can expect the unexpected, 4/11
Thailand, Cocos, Hawaii, Maldives..., Thai tech dives, an easy wreck dive and El Niño's ups and downs, 8/10
What? On a Liveaboard With No Passport?, 9/09

Available to the Public
Great Live-Aboard Living, and our day-boat choice on Ambergris Caye, 9/05
The Next "Best Destination in the World?", and a few not worth visiting, 8/05
Five Personal Caribbean Favorites, and summertime in Cayman, 6/02
General Travel Dive Reviews
from our Travelin' Divers' Chapbooks
Editor's Book Picks for Scuba Diving General Travel

The books below are my favorites about diving in this part of the world All books are available at a significant discount from Amazon.com; just follow the links. -- BD

World Atlas of Coral Reefs
by Mark D. Spalding, Corinna Ravilious, Edmund P. Green, United Nations World Conservation Monitoring Center.
If there is one book that belongs in every traveling diver's library, this is it. The superb World Atlas of Coral Reefs has everything you want to know about the reefs from Costa Rica and Cuba to the Coral Sea and Cayman. The information is specific and up to date. The photos, maps and layout superb. And the price, for this 424 page, full color, hard bound volume, is a steal at $31.50
The Atlas was released in September by the United Nations World Conservation Monitoring Center to document and conserve the world's coral reefs. Clearly written with divers in mind, it's an invaluable resource for global travelers. Here's what you'll find.
94 maps, including global maps of biodiversity and reef stresses, regional maps showing 3-D bathymetry and high resolution maps showing reefs, mangroves, population centers, dive centers and protected areas.
280 color photographs, showing reefs, wildlife, people and places, Including 84 photographs taken from space by Shuttle astronauts.
Text explaining the formation, structure and ecology of coral reefs; their various uses and abuses at the hands of humans; and the techniques used in coral reef mapping.
Detailed texts describing the distribution and status of coral reefs in every country.
Data tables listing information on biodiversity, human use, and protected areas. These include statistics on coral reef area, biodiversity, fish consumption, and threats.
For example, you can learn about pollution damage to the reefs at Providenciales and the lack of human impact, as well. Or, where extensive bleaching took place in Honduras 1998. You'll read that Milne Bay in Papua New Guineas has the most extensive reef system in that country and where, in Fiji, the bumphead parrotfish and tridachna clams will not be found, thanks to overfishing. Order now.
---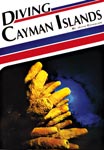 Diving Cozumel ... Cayman Islands ... Belize ... Bahamas ... Bay Islands ... Bonaire ... Bermuda ... British Virgin Islands ... Hawaii ... Micronesia
by Speck, Garoutte, Middleton, Cancelmo, Strohofer, Lewbel, Martin, Douglass, Verdure, Rosenberg, Hanauer...
No matter where you are headed, the Aqua Quest Books covering your destination are the only way to supplement Undercurrent's hardhitting critical information. Each of these books describes specific dive sites, depths and location, shore diving entries, the critters you'll see, local history and customs, places of interests. Take one as you travel or buy one after you return for the memories. Scores of excellent colorful pictures and maps supplement each of these 7x10 paperback 128 page books.
---
Paul Humann ID Books by Paul Humann, Ned Deloach: The three set fish, creature and coral ID books by Paul Humann are the unparalleled sources for information on Caribbean sea life and identification. This month Paul and his partner Ned deLoach released updated and expanded editions of each, with scores of new critters, even better photos, and information unavailable anywhere else. Why, the Reef Fish Identification book, at more than 500 pages, is 20 percent larger than the previous volume, which came out in 1994. Whenever I travel to the Caribbean, I tote all three books and spend my down hours figuring out what I saw and where to look to find rare creatures. Paul's splendid Reef Creature book (420 pages), covers sponges, nudibranchs, octopus, crustaceans, Christmas tree worms and plenty more. His Coral ID book (276 pages) helps you identify all the hard and soft corals, spawning, and even the growth on top of corals, as well as algae and other plant life. Beginners may want to ID only fish, but I'd recommend that all three books be part of every diver's library. And, if you have an old set, by all means replace it. You'll be delighted at the additions and improvements. Each book normally retails for $40, but are discounted when you order here. And the boxed 3-volume set is available now at a bigger discount, $81.60 (June, 2004). You'll get the best prices Amazon.com has to offer, speedy delivery, and the knowledge that a large hunk of our profit will go to preserve coral reefs. All are spiral bound, 6x9
The Boxed Set of all three (now listed at $81.60 -- June, 2004)
---

Watching Fishes: Understanding Coral Reef Fish Behavior
by Roberta Wilson, James Q. Wilson.
Your buddies can probably name the reef fish, but read this volume and you can explain what those critters are actually doing -- and why. This fascinating book describes why and how fish change color, how they smell and socialize, the difference between day and night behavior, even how damsels cultivate algae patches -- which is why they attach you when you fin by. Watching Fishes, Understanding Coral and Reef Fish Behavior is written for divers, not scientists, by Roberta and James Q. Wilson. They describe in lively nonfiction prose the behavior of basslets to blennies, clownfish to crinoids, damsels to drumfish. Perfect for between-dive reference. Paperback, 6x9, 274 pages.
---
You might find some other books of interest in our Editor's Book Picks section.