Scuba Diving Seychelles
Diving Seychelles articles, reviews, and reports from Undercurrent
Diving Seychelles Overview
Billed as 3000 miles from anywhere, this group of islands has decent reef diving. From time-totime live-aboards make the long trip to Aldabra, which has excellent diving. Island prices are high.
Seychelles Seasonal Dive Planner
The Seychelles Islands are widely spread out in the Indian Ocean, resulting in greatly varying winds, currents, and rainfall. For instance, the main island of Mahé has an annual rainfall of approximately 100 inches, while the western atoll of Aldabra receives only 39 inches a year. Generally speaking, the wettest months are December, January and February. Land temperatures are consistent throughout the year, rarely dropping below 76°. Rain, algae blooms, and winds affect the diving conditions. The Seychelles are mostly unaffected by cyclones. Diving is possible year-round; the best months are considered to be April/May and October/November.
Diving Seychelles Feature Articles and Reader Reports
Attention!
You must be an
Undercurrent Online Member
to access MOST links in this section. However

some articles can be accessed by the public
-- these links have a

button you can click to see the article.

For Undercurrent Online Members
Seychelles Dive Reviews

from our Instant Reader Reports
Dive Operation
Resort Name
Area
Reporter
Dive Date
Octopus Diver Review
Cote d'Or Footprints
Praslin Island
Susan Sparkman
2015/11
Blue Marine Diving Review
Blue Marine Diving
Amitie Chalets
Praslin, LaDigue Islands
Stanley Zuk
2008/08
Octopus Diving, Azzura Pro-Diving Center Review
Octopus Diving, Azzura Pro-Diving Center
Amitie Chalets, La Digue Dive Lodge
Praslin, La Digue
Stanley Zuk
2005/08
Octopus Divers Review
Octopus Divers
La Reserve
Praslin Is.
Dee
2004/01
All Reader Reports on Scuba Diving Seychelles
Want to see several reports of your choosing all together?
Create your own collection of reports, choosing only ones you wan with our Mini Chapbook facility.
Choose years, land-based or liveaboards, which dive ops, where diving, ... You can view this online, download it or print it.

Diving Reports On All Dive Destinations | Submit a Reader Report

All Availble to Undercurrent Online Members; Some Publicly Available as Indicated
Seychelles Dive Reviews
from our Travelin' Divers' Chapbooks
Editor's Book Picks for Scuba Diving Seychelles

The books below are my favorites about diving in this part of the world All books are available at a significant discount from Amazon.com; just follow the links. -- BD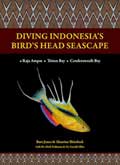 Diving Indonesia's Bird's Head Seascape
by Burt Jones and Maurine Shimlock
This dynamic duo's book describes 130 dive sites of Raja Ampat, Triton Bay and Cenderawasih Bay, while offering practical information about the area. The detailed descriptions of the sites, complete with GPS coordinates, explains the terrain, how to dive the site, and the kinds of animals, coral and critters you can expect. Excellent photographs will help you identify many of the critters you will encounter.

If you have been to Raja Ampat, or dream about going, this thoughtful and well-illustrated book is for you. The book, priced at $35, is only available at New World Publications.

Click here to order through Undercurrent -- and our profits will go to save coral reefs.
---

Reef Life: A Must Have Guide to Tropical Marine Life
by Brandon Cole and Scott Michael
What? Another fish ID book when you thought Paul Humanns and Ned Deloachs were enough? Yes indeed, and while I rarely say this, Reef Life: A Guide to Tropical Marine Life is a must-have for the library of every traveling diver. And if you only want one ID book, this is it.

Click here to order through Undercurrent and you'll get Amazon's best price -- and our profits will go to save coral reefs.
---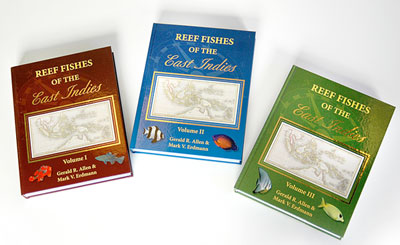 Reef Fish of the East Indies
by Gerald R. Allen and Mark V. Erdman
It's got a list price of $250 and a weight of 14 pounds, but the price and the poundage will be worth it to add this three-volume set to your library. Renowned marine biologists Gerald R. Allen and Mark V. Erdman have combined 60 years of surveys, fieldwork and research to create the most definitive guide of the Coral Triangle to date, perhaps forever. The 1,292 pages of text and 3,600 photographs (40 percent of which are of fish not seen before in print) gives comprehensive information on every known reef fish species from a region known as the global epicenter of marine biodiversity. An essential reference for any scuba diver.

Click here to order through Undercurrent and you'll get Amazon's best price -- and our profits will go to save coral reefs.
---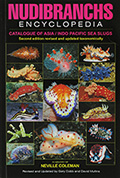 Nudibranchs Encyclopedia - Asia/Indo-Pacific
by Cobb and Mullins
The second edition of the Nudibranchs Encyclopedia has been revised and updated by scientists Gary Cobb and David Mullins, but Neville Coleman is still very much in evidence. With more than 300 pages mostly bearing eight colored identification photographs per page, one could almost be forgiven for assuming that if a particular nudibranch isn't included in the more than 2000 photos, then it doesn't exist, but then, we all know that there will always still be more waiting to be discovered. In fact, it modestly claims only to include around 70 percent of the most commonly observed species of opisthobranchs as divers throughout the Asia/Indo-Pacific region discover more.

Click here to order through Undercurrent and you'll get Amazon's best price -- and our profits will go to save coral reefs.
---
Nudibranch and Sea Slug Identification: Indo-Pacific
by Terry Gosliner, Ángel Valdés and Dave Behrens
Indonesia has so much to offer the nudibranch enthusiast. For example, on Nudi Wall at Lembeh Strait, nudibranchs litter the seabed as if a great big sack of Gummy Bears has been carelessly tipped out. Nudibranchs are colorful slugs that wear their feathery gills on their backs. There are so many varieties, but how do you know which you've seen? New World Publications has come to the rescue with this weighty tome of 400 pages packed with color pictures, along with basic information to help the reader get the best chance of the right identification.

Click here to order through Undercurrent and you'll get Amazon's best price -- and our profits will go to save coral reefs.
---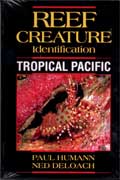 Reef Creature Identification: Tropical Pacific
by Paul Humann and Ned Deloach
Paul Humann and Ned Deloach have done it again, releasing a definitive identification guide to 1600 extraordinary reef creatures of the Tropical Pacific. with this 500+ page softbound guide, you get upwards of 2000 exceptional photos of shrimp and crabs and stars and worms and lobsters and nudibranchs and slugs and squid and bivalves . . . well, all those invertebrates that move along the reefs of this region without fining, so it seems. There are several photos of some creatures to help you identify them during different life stages, and about ten percent of the book is descriptive copy so you can tie down your identification. Even if you have no plans to go to the tropical Pacific, just to thumb through the pages, gawk at the complexity and uniqueness of these animals, and read a thumbnail sketch will give any serious diver vicarious thrills for endless hours.

Click here to order through Undercurrent and you'll get Amazon's best price -- and we'll get a cut of the proceeds to continue our reef-protection efforts.
---

Reef Fish Identification: Tropical Pacific
by Gerald Allen, Rodger Steene, Paul Humann, & Ned Deloach
At last, here's a comprehensive fish ID guide covering the reefs of the Pacific and Indian Oceans. The generous 500-page text, displaying 2,500 underwater photographs of 2,000 species, identifies the myriad fishes that inhabit the warm tropical seas between Thailand and Tahiti. The concise text accompanying each species portrait includes the fish's common, scientific and family names, size, description, visually distinctive features, preferred habitat, typical behavior, depth range, and geographical distribution. This is an essential book for every diver traveling westward. 6x9 inches. Order through us, get Amazon.com's best price and a good hunk of the profit will be donated to preserve coral reefs.
---
You might find some other books of interest in our Editor's Book Picks section.